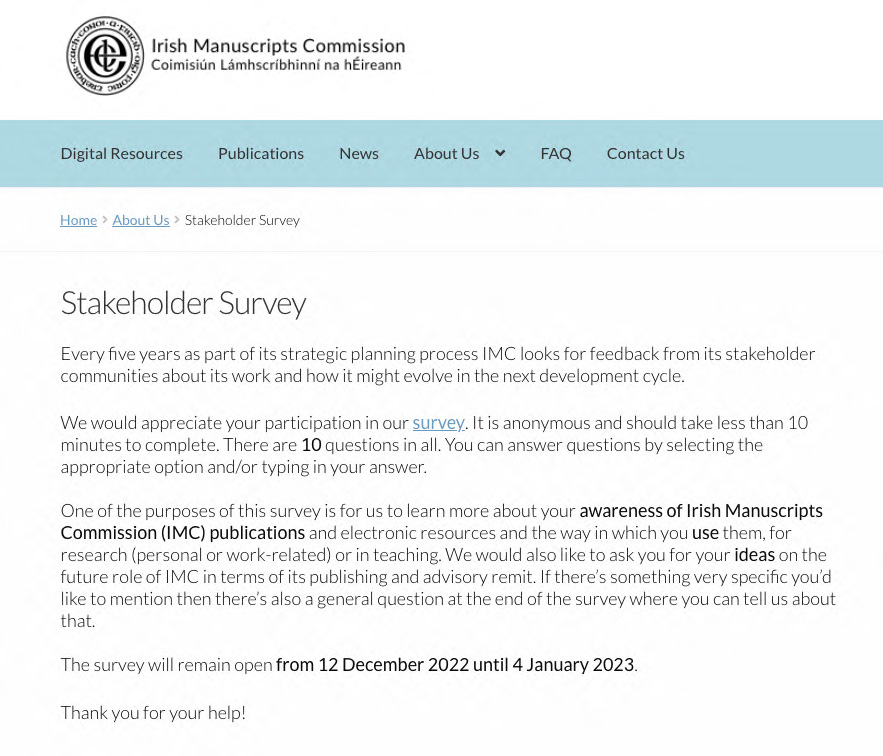 IMC is in the process of developing a Strategic Plan for the next five years.
As part of this process we seek input from our stakeholder communities on our publishing and advisory remit. If you had the time to share your views you can participate in the survey here.
The survey will stay open until 16 January 2023.