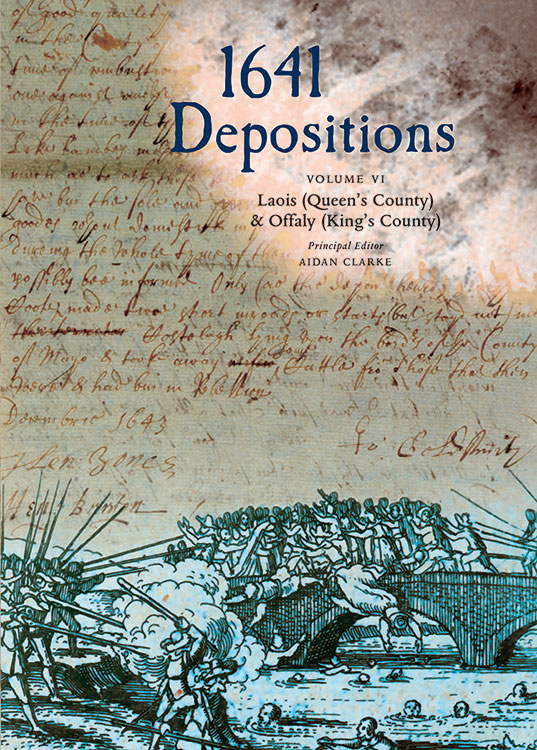 Today we received in the office copies of the latest volume in the 1641 Depositions series to be published — Volume VI covering King's County and Queen's County.
Ordinarily publication of an edition is an occasion for joy, but today is a bitter-sweet day as the principal editor of the series, Emeritus Professor Aidan Clarke, died on 18 December 2020 as the book went to press. Aidan had overseen the preparation of the texts and indexes for all twelve volumes in the 1641 Depositions series and he checked the page proofs for all previously published volumes. He was a pleasure to work with and he will be greatly missed.
In this volume the evidence relating to Laois is greater and more broadly based than that for Offaly, largely because it was one of the two counties outside Dublin to which the Commissioners came to collect depositions, but in different degrees the records of both counties reveal, beneath the landowning surface, the continued presence of scattered settler communities composed of leaseholders, large and small, and craftsmen who supplemented their earnings with smallholdings. There is no evidence in either county of mass killings, but ill-treatment, flagrant disregard of terms of surrender and gratuitous murders are well-attested.
You can read more about the contents of this volume here.