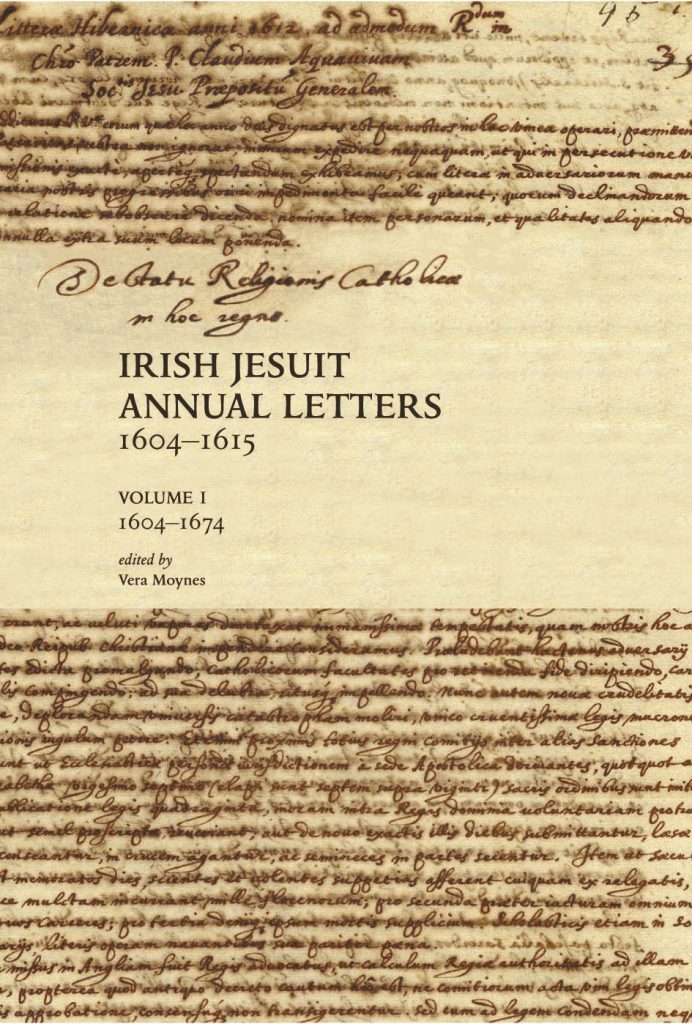 The Irish Manuscripts Commission is delighted to announce the publication of Vera Moynes' edition of the surviving Jesuit Annual Letters for Ireland for the seventeenth century.
Annual Letters were the means by which Jesuits across the globe stayed in contact with Rome and with each other. The Irish Jesuit missions began in 1542, but only took a foothold in the next century when on average twenty Irish Jesuits ran a number of houses in towns and cities throughout the country. Only twenty-five of the Annual Letters from Ireland survive and they are published here for the first time along with translations into English from the original Latin and Portuguese.
Not only do they give insight into this dynamic and influential mission, they also provide unique information on the social, political, cultural, religious, sexual and linguistic realities of the time.
Published in two volumes with printed endpapers and indexes, you can purchase this scholarly edition here.