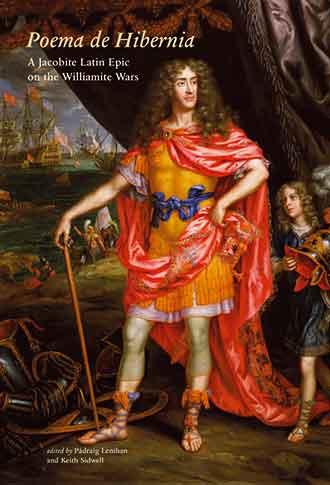 The Irish Manuscripts Commission is delighted to announce the forthcoming publication of Poema de Hibernia, edited by Pádraig Lenihan and Keith Sidwell.
This contemporaneous poem provides a detailed account of the Williamite war in Ireland from the perspective of the losers. It exists in only one manuscript (Gilbert MS 141), along with a late nineteenth-century copy (Gilbert MS 142). Written in Latin the text has never been published in its entirety. We are enormously grateful to Dublin City Library and Archives for making the manuscript available.
The Poema departs from the polarised perspectives of both the pro-Tyrconnell 'A light to the blind' and the anti-Tyrconnell bias of Charles O'Kelly's Macariae Excidium. It points to a middle ground among Jacobite factions in Ireland and at the same time touches on important episodes passed over by other contemporary accounts. This scholarly edition provides the entire Latin text and an expert English translation of a poem of great historical importance.