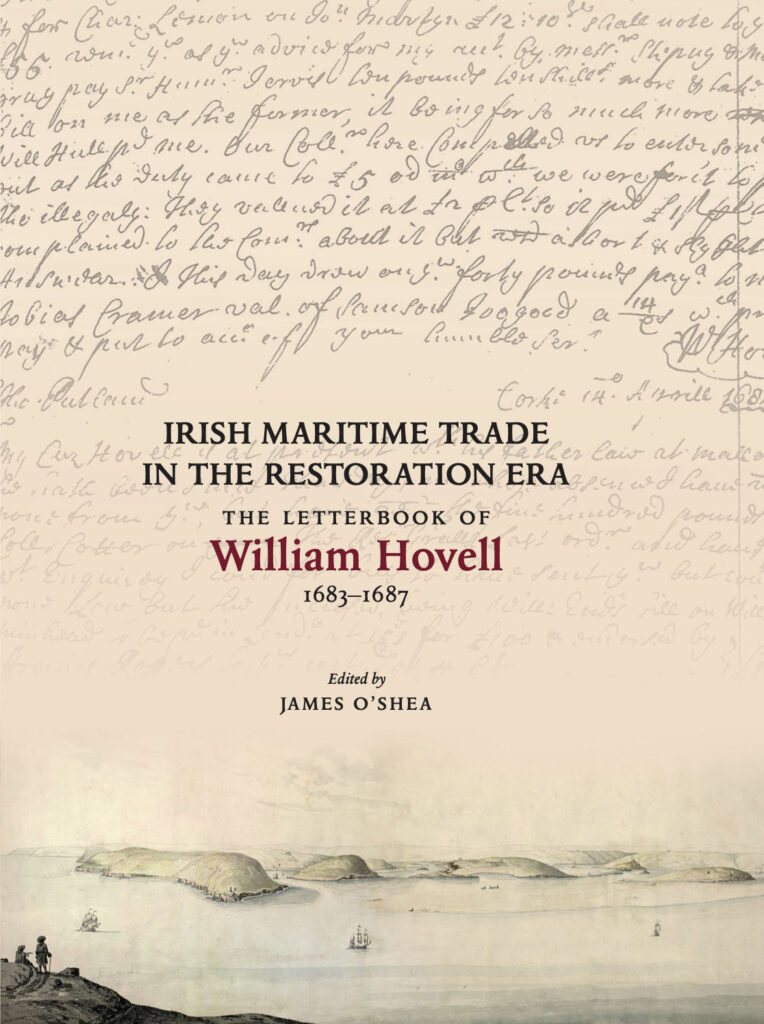 The Irish Manuscripts Commission is delighted to announce the imminent publication of James O'Shea's edition of the letterbook of William Hovell for the period 1683 to 1687.
Correspondence copied in letterbooks is an important primary source for socio-economic history and for the history of business administration. The merchant community of Cork in the 1680s was dominated by Protestants like William Hovell. This letterbook — a rare example from the period — provides records of Hovell's dealings with merchants in Dublin, London and the English provinces, and of his involvement in the export of products from the farms and fisheries of Munster, as far afield as the Mediterranean and across the Atlantic. As a primary source it presents a snapshot of the export trade from the developing port of Cork in the late seventeenth century while also shedding light on contemporary politics, and the unravelling of Hovell's Protestant- dominated world in the early years of the reign of James II.
This edition will be published by the end of September and will retail at €40.