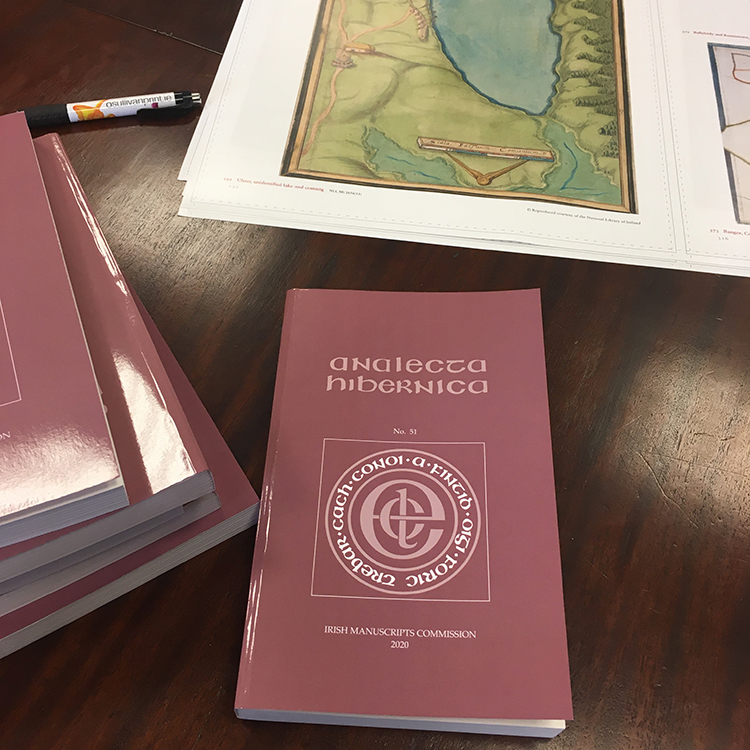 The Chairman and members of the Irish Manuscripts Commission are delighted to announce the publication of Analecta Hibernica No. 51. Copies were delivered to the office this morning.
You can find details about the six documents contained in this issue here. The topics covered range from violence, justice and self-interest in Elizabethan Connacht to a twentieth-century document on the oath of allegiance written by Monsignor John Hagan, Rector of the Irish College in Rome to Éamon de Valera.
This is the second IMC publication in what has been a challenging year. The next publication expected shortly is the pamphlet for the Eoin MacNeill Lecture 2019, given by Professor Anne Gilliland of UCLA entitled 'Sustaining identity and peace-building through community archives'. Watch this space for updates!