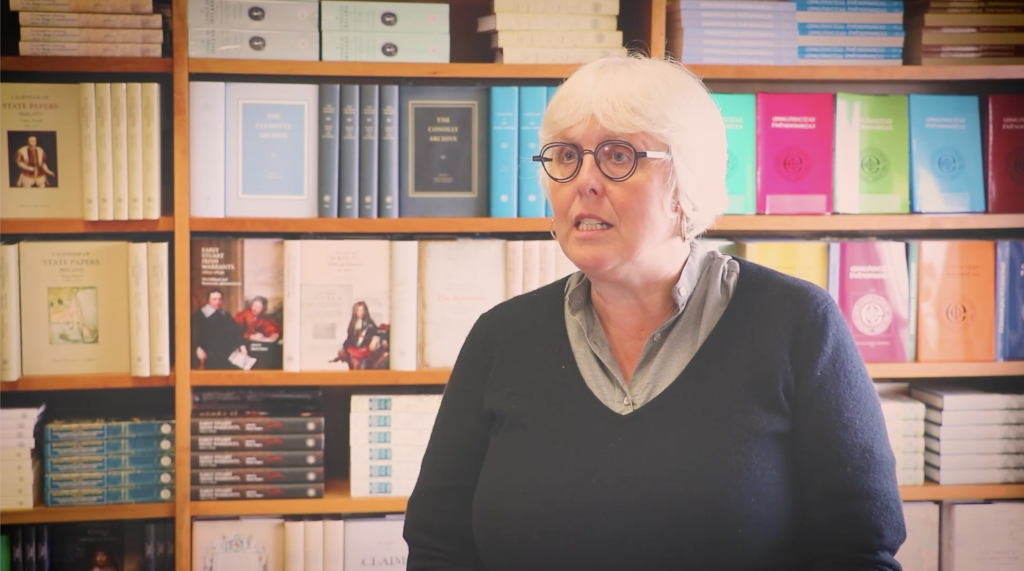 This is the second of three short films for the Festival of History 2020 looking at Irish history through the sources presented in IMC editions.
History is about past people, their lives and their experiences. In this short feature historians Jane Ohlmeyer and David Fleming and genealogist Nicola Morris show how we can recover the stories of individual human beings, their enterprises, misfortunes and dealings from previous centuries. From the traces of their lives left in registers, wills and census returns, to records of land-ownership and reports of losses in times of rebellion, see how these are used to reconstruct the past and improve our understanding of life as it was lived.
Watch the film here.