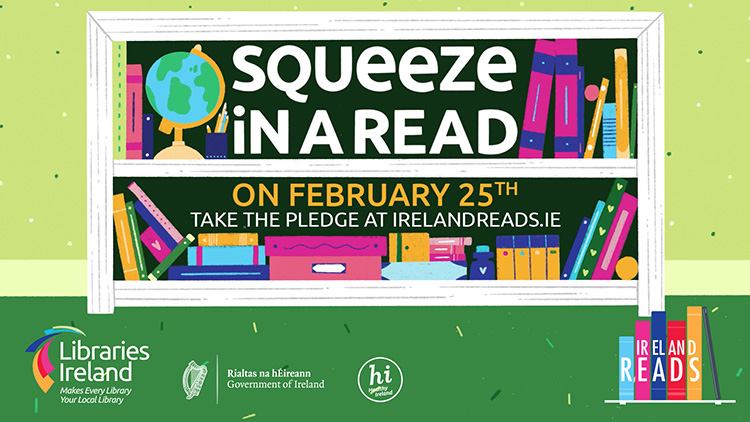 IMC is delighted to join in the Ireland Reads "Squeeze in a Read" campaign to get people reading in the lead up to the national day of reading on Saturday 25 February.
Ireland Reads — organised by Irish libraries, publishers, booksellers and authors — aims to celebrate reading and all the benefits it can have for well-being and enjoyment.
Whether you are interested in women's history, science and literature, calendars, censuses or anything in between, we hope you can find a way to squeeze in a read with an IMC publication. Do let us know what IMC edition you chose to read on Saturday 25th February with a tweet to @irishmanuscripts.
Happy reading!