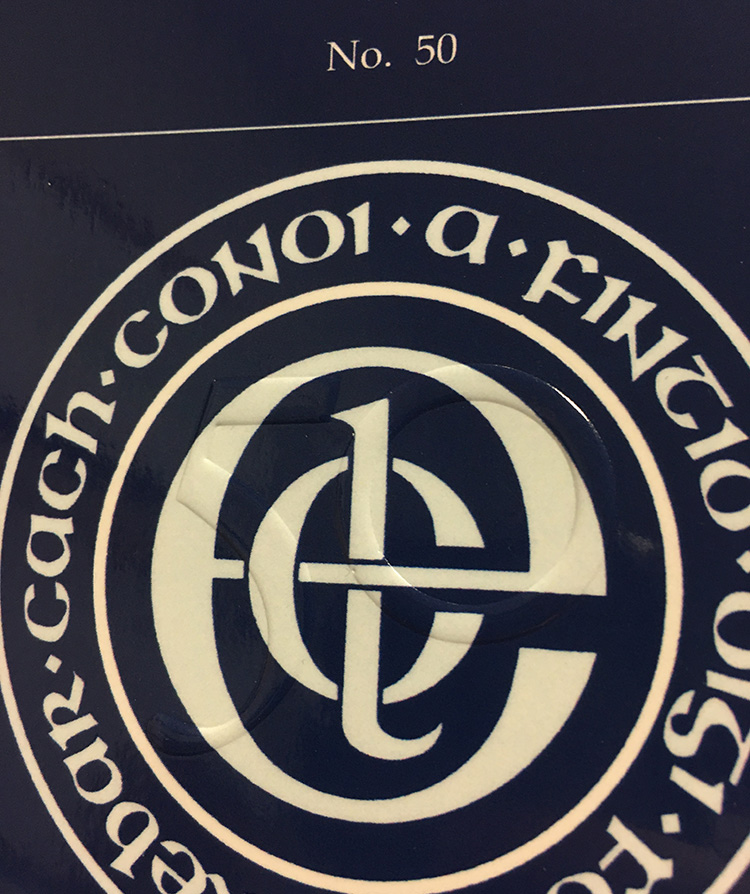 The fiftieth issue of the IMC serial publication — Analecta Hibernica — edited by Professor James Kelly (DCU) was published in December 2019. To mark the occasion an embossed number '50' was printed in the middle of the IMC logo on the front and back covers.
This issue includes a report to the Minister for Culture, Heritage and the Gaeltacht for 2018 and the following papers: 'Three surveys of the Londonderry plantation, 1613–16' (David Heffernan); 'Documents appertaining to Portarlington and Thomas Willis's School, Portarlington, c. 1769–1824' ( John Stocks Powell); 'The Strangers' Friend Society register of relief recipients, 9 May 1794–27 December 1799' (Ciarán McCabe); 'Minutes of the meetings of the Thinkers Circle, 1941–1945' (Nicholas Johnson and Rosemary Cullen). This issue also includes an obituary for Dr Brian Trainor, a former Chairman and Honorary Member of IMC.
You can buy this publication here.