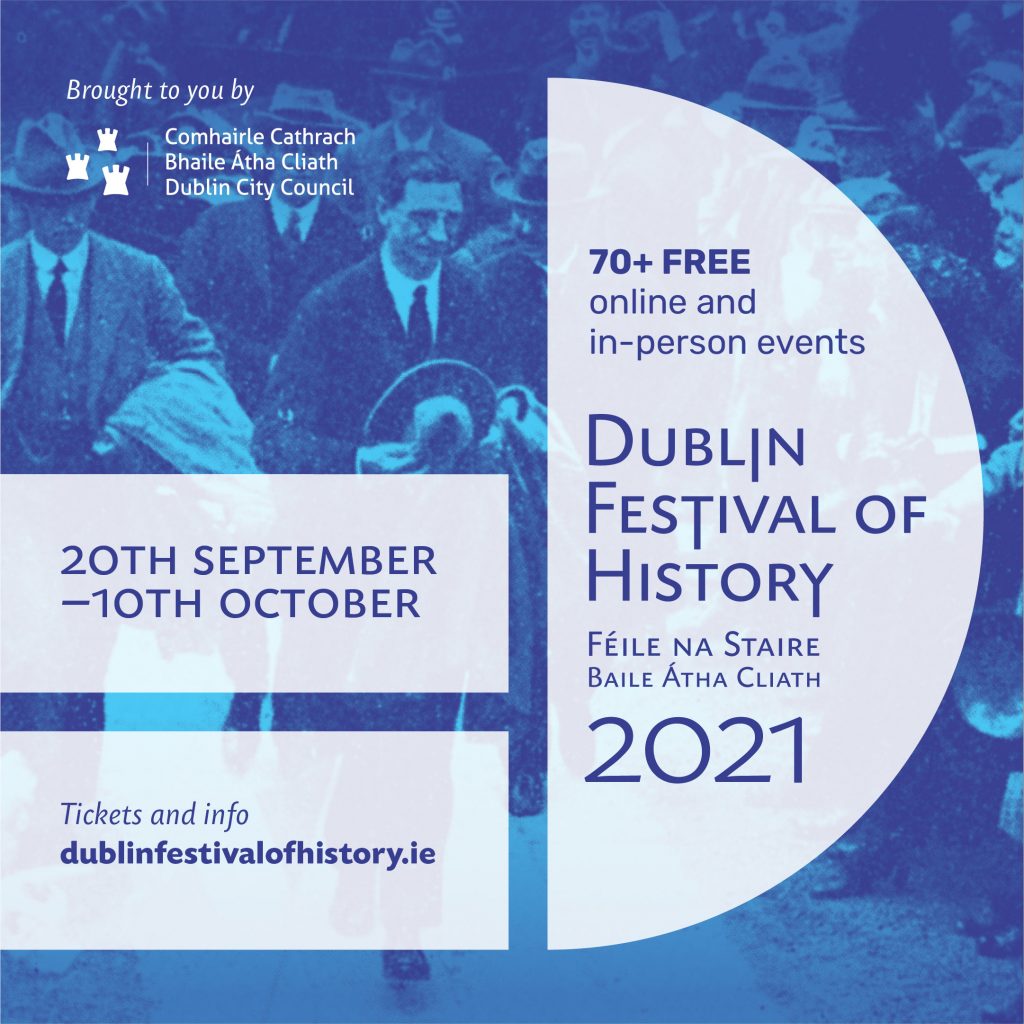 This is the second year that the Irish Manuscripts Commission has participated in the Dublin City Library and Archive Festival of History. Running from 20 September to 10 October there are 100s of free events focussed on all aspects of history from the local to the national. Due to ongoing concerns and restrictions around running in-person events, IMC has opted to revisit the format used last year, that is, online publication of short films on our YouTube channel, which you can access directly or from links which we will publish here and on Twitter.
The theme for IMC's contribution is 'Generous effort' — a reference to a speech by senator Alice Stopford-Green made in the Seanad on 4 June 1924. Presenting the final report of the Committee on Irish Manuscripts to the Dáil on 4 June 1924 she said "I urge, therefore, that if we wish to encourage the self-respect of the Irish nation and the respect of other people for this nation there must be the most generous effort made to give us our history, and to give it to us on lines of full and adequate knowledge."
Since 1928 the Irish Manuscripts Commission has been doing just that by publishing rare, once hidden and vulnerable sources for the island's history. The scholars who edit these publications do so out of their commitment to telling the full story of Ireland's past and their desire to repair the losses sustained following the Four Courts fire of 1922. The IMC has, thanks to the generosity of generations of men and women passionate about Irish history, published all sorts of documents previously unknown or unnoticed. These range from admission records for workhouses, to the private correspondence of aristocratic women, to manuscript maps and poetry.
We have invited several scholars to talk about their favourite IMC edition and we have grouped the sources they have chosen around the following themes: society and culture (24 September); gender and social history (1 October); and politics and religion (8 October).
Please join us to hear why they chose the titles they did and to experience their enthusiasm for the records left by our predecessors and how they have used them in their own work.