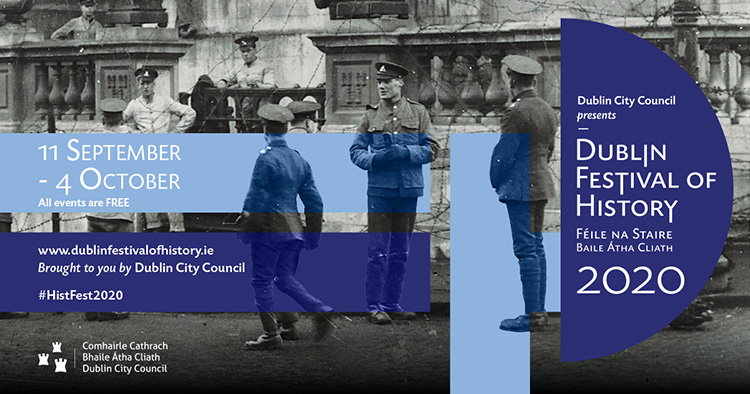 IMC will take part in the Dublin City Council Festival of History for the first time in 2020. The theme for three short films — which will be released on 11, 18 and 25 September — is 'After the fire: The Irish Manuscripts Commission and the writing of Irish history'.
In the 92 years since it was established by the President of the Executive Council in response to the burning of the Four Courts and the consequent loss of many historical records, the Irish Manuscripts Commission has worked to make available the local, national, private and public primary sources for the history of Ireland and its peoples.
IMC's work is not just to mitigate past losses but to provide edited sources, calendars and lists — in print and latterly online — to be used as the basis for the writing and understanding of Irish history. A look through IMC's publications is to see Irish history through the eyes of its men and women, its rulers and rebels, its maps and its letters and its famous and ordinary people. For the 2020 Festival of History we invite you to dip into our work, past and present, in the company of the historians, archivists and genealogists who work or have worked to produce IMC publications in the service of scholarship since the early years of the nascent Irish state.