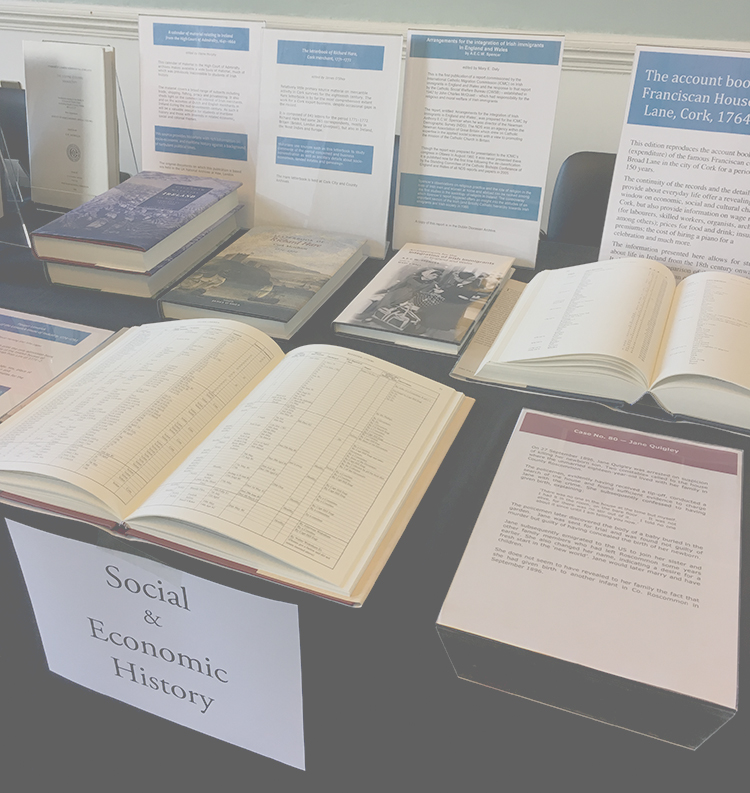 It is that time of year again and Culture Night is looming. This year, in addition to the display of IMC publications which will be available on the 1st floor of No. 45 Merrion Square, we have lined up four historians to talk about the primary sources which formed the basis of an edition they published with IMC. These short talks (15 minutes) based on IMC publications and given by invited speakers will take place on the hour from 6 to 9 pm followed by what we hope is a lively Q&A; session. Further details will be published on the IMC website closer to the 20th September.
As for the display of publications, as usual, these editions and calendars cover the medieval period through to the 20th century and subjects from the administration of Ireland to genealogy and social and economic history.
Members of the Commission (historians, archivists and genealogists from all over Ireland) will be present to chat about these fascinating and wide-ranging primary sources for history and the value of preserving them in print.