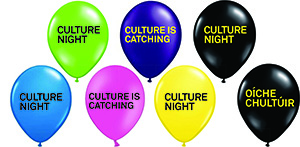 It is that time of year again! Culture Night will take place on Friday 21 September and members of the Irish Manuscripts Commission will be available to discuss hundreds of primary sources published by the Commission.
Please do come along to see the exhibition of publications and listen to the short A/V presentations about the work of the IMC in this special year – the 90th anniversary of the foundation of the Commission in 1928.
We will be open from 5 pm to 11 pm on the night and we look forward to seeing you then!