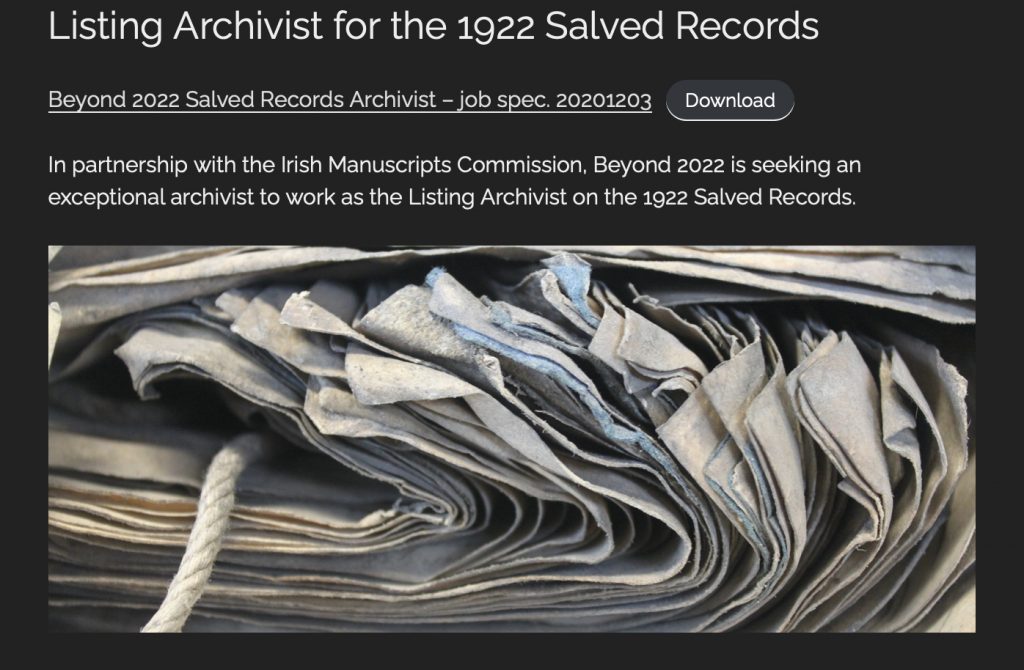 In 2017 IMC partnered with the National Archives of Ireland (NAI) to sponsor an examination of the salved materials from the destruction of the Public Record Office of Ireland in 1922.
During Phase I of that project in 2017–18, conservators at NAI classified 221 bundles of salved materials into 379 items, ranging from Grade 1 (good condition, stable items) to Grade 5 (very poor condition, items charred and disintegrated). All items were photographed as they were assessed and the 29 items classified as Grade 1 were conserved and stabilised.
Phase II of this project will operate under the aegis of the Beyond 2022 project, of which IMC is a partner, and will encompass further conservation work on salved materials, as well as work to create an archival listing of those materials with a view to publication of the resulting list in print and online.
Beyond 2022, in partnership with the Irish Manuscripts Commission, is seeking an exceptional archivist to work as the Listing Archivist on the 1922 Salved Records. You can read the job description here.