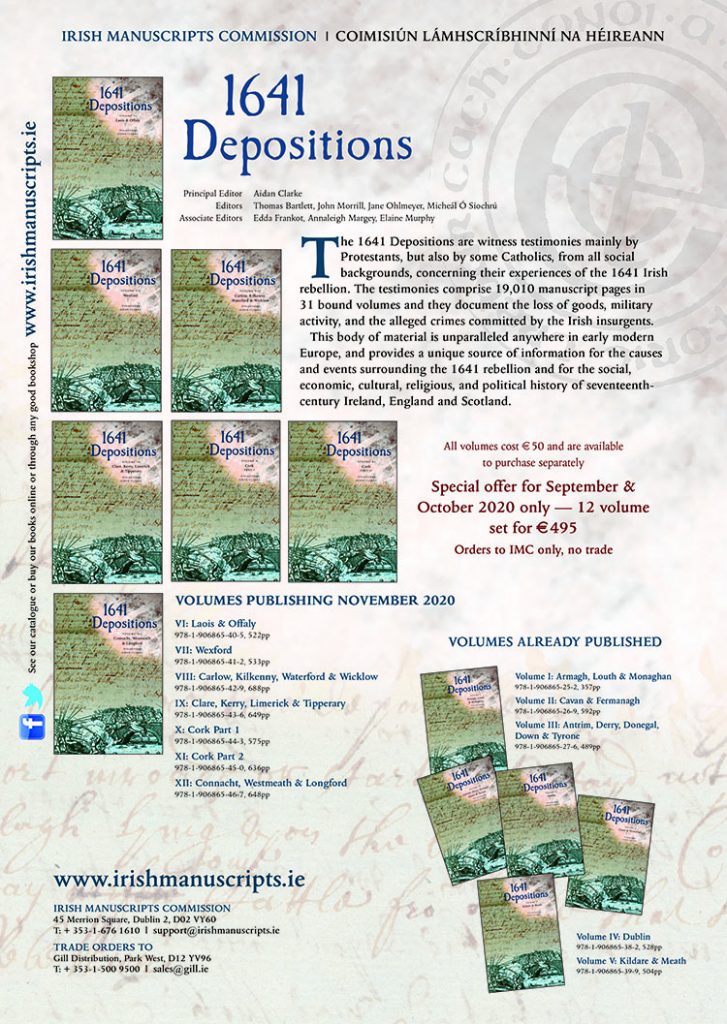 To mark the publication in November 2020 of the final seven volumes in the 1641 Depositions series the Irish Manuscripts Commission will offer a special deal of €495 (including delivery) for September and October 2020 only for all orders of the 12-volume set.
This offer is only available through the IMC office — contact us on 01-676 1610 or support@irishmanuscripts.ie to place an order.
All orders for individual volumes are liable for regular postage rates (see anpost.ie for rates). Volumes I to V are available to buy now on the IMC website. For details about individual volumes see our 2020–2022 publications catalogue.