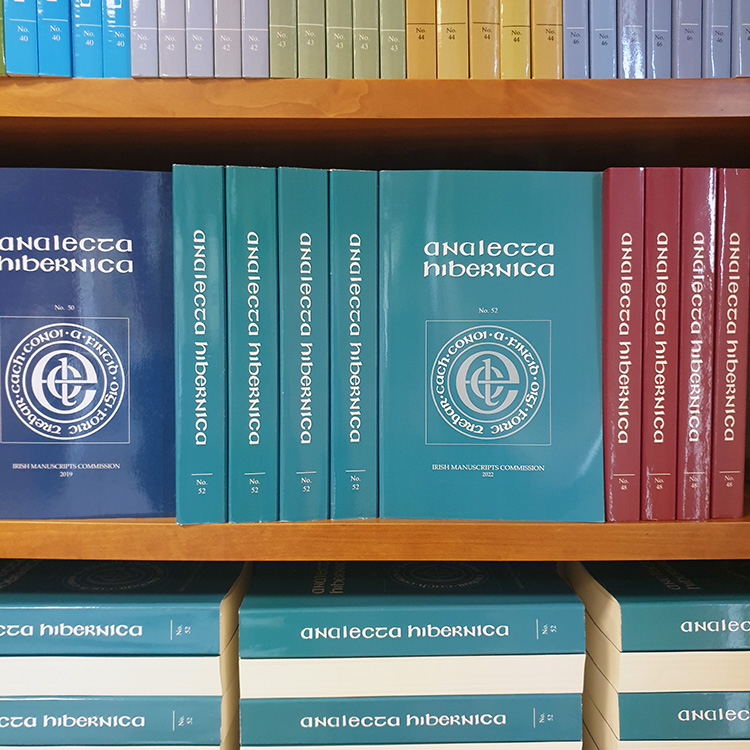 We are delighted to announce the publication of the 52nd issue of Analecta Hibernica which arrived from the printers this week.
This issue includes a report to the Minister for Culture, Heritage and the Gaeltacht for 2020 and the following papers: 'I am in most points an ultra-ministerialist': The letters of Henry Alexander to Thomas Pelham, June 1798–September 1801 (Thomas Bartlett); The letters of Lord Frederick Campbell, chief secretary, to Lord Townshend, lord lieutenant of Ireland, February 1768–March 1769 (Thomas Bartlett); The baron of Delvin's plot for the reformation of Ireland, March 1584 (Ruth Canning); The Goreybridge censuses, 1862–7 (Rachel Murphy); Notes made by Éamon de Valera for an autobiography (Patrick Murray); A calendar of saints from the Crosier Priory of Rindown in County Roscommon (Pádraig Ó Riain).
Analecta Hibernica retails at €30 and can be purchased in our online store or ordered through any good bookshop (using the ISBN).